the beginning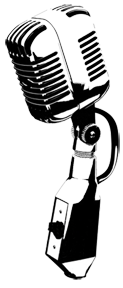 Most people who have already heard the name "Lance Carson" immediately
associate that name with the sport of 60s style longboard surfing, longboard
shaping and most noteably, his world famous surfboard logo. But even going
back as far as the late 1950s, he had already been listening to his older sisters'
doo-wop records. So having been influenced by the music of the day, he started
singing lead in rhythm and blues bands at middle school events with some of
hisfellow students. By the early 1960s while at the height of his surfing career,
Lance was happy to find that some of the locals in the Malibu Beach area where
he frequented were young aspiring rock musicians. At many summer events,
Lance was invited to sit it with the local players. But he felt a bit uncomfortable
as a front man and was encouraged to think about taking up the playing of an
instrumenti in order to blend in. So he borrowed a set of drums and invested in
his own microphone and stand with an adjustable boom so he could get better
at playing and singing at the same time. Later, as these local musicians turned
21, they started focusing on thelocal night clubs. They were now becoming
professionals.